Executive Director Sought for the Jackson County Economic Development Committee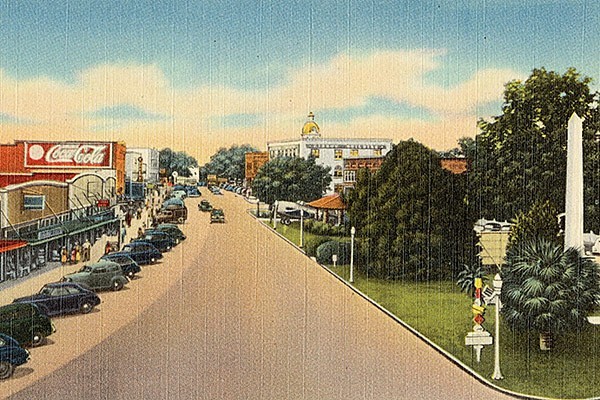 The newly formed Jackson County Economic Development Committee is seeking a highly motivated individual to serve as our Executive Director who wants to work with our communities, cities, and county to improve our economic health.
As the newly recognized official economic development agency for Jackson County, we seek an individual able to help us grow into a more effective partnership of both the private and public sector for the benefit of our county and this region. As a new organization, we realize this first hire will be key to our success in the future, and we realize the individual we hire must have the talents necessary to bring a start-up organization forward as well as fulfill the more traditional economic development roles.
This position is one that we expect to grow both in compensation and responsibilities over time as the economic health of the county improves in the future. This position is not one for someone looking for a place to land and simply maintain the status quo.
As our Executive Director, you will need to work hard within the various communities to maintain and improve relationships with the partners both public and private. Our local elected officials have sent a clear signal they want to be more aggressive as it relates to aiding economic growth, and they expect our Executive Director to work with them to better understand issues and solutions that will improve the economic health of our county.
Our board members are willing to work directly with our Executive Director to leverage our backgrounds and expertise and as a board we are excited about the opportunities we see in the future. We expect compensation to be a minimum of $50,000 with benefits.
If you are interested in this position to apply, you need to register with Employ Florida at www.employflorida.com and forward a cover letter that includes salary requirements, and a resume that includes at least three references to:
Jackson County EDC
ATTN: Director Applications
4318 Lafayette Street
Marianna, FL 32446
We will not consider applications that only include "negotiable" or a related term as the salary requirement. We will be taking applications for at least three weeks or until the position is filled. Applicants that are selected to move further in the process will be contacted at a later date.
Job Summary
The Executive Director performs a variety of administrative, technical and professional work in preparation and implementation of economic and community development plans, programs, and services.
This full time position is responsible for working closely with the board of directors, county and city officials, Enterprise Florida, Opportunity Florida, Florida's Great Northwest, utility providers, existing businesses, site selectors, and other partners to market our community's assets. This position will include working with all noted partners in providing guidance to individuals and companies seeking to retain, expand, establish, or relocate their businesses to Jackson County.
This position will require working directly with governmental and private sector entities to facilitate all necessary actions for business retention and expansion projects in the county.
Major Job Duties
Works with existing businesses to aid in business retention and expansion within the county.
Markets land/buildings in order to attract new industry to the community
Educates the public and elected officials on the role of economic development in creating jobs and investment in our community.
Works with elected officials on infrastructure enhancement opportunities, transportation objectives, and utility plans.
Collaborates with Chipola College, CareerSource Chipola, and the Jackson County School District on workforce issues with a goal of improving the quality of the local/regional workforce.
Networks with Executive Directors in other counties and regional economic development organizations to stay abreast of success stories and benchmark efforts.
Secure public and private funding necessary to further the goals and objectives of the organization.
Collaborates with Chamber of Commerce, Tourist Development Council and other County Entities to improve the quality of place.
Performs related duties.
Other duties as assigned.
KNOWLEDGE REQUIRED BY THE POSITION
Skills in oral communication sometimes which may be impromptu.
Knowledge of social media operations and having an understanding of how to best utilize social media for local public relations as well as national exposure.
Computer skills including the use of major office programs/applications such as spreadsheet, word processing, and email.
Skills in written communication including documents targeted for public consumption.
Knowledge of budgeting and money management.
Knowledge of office practices.
Knowledge of conflict management and resolution.
Knowledge of economic development principals and concepts.
Reports to
This position reports directly to the board of directors.
Additional Duties and Responsibilities
The organization is newly formed and as such the position will be responsible for working with the board of directors to develop initial policies and procedures necessary for the organization to successfully work with private and public sector entities to improve the economic health of Jackson County and the surrounding region.
Work directly with existing employers to aid in efforts necessary to retain and expand employment and taxable value in the community through the creation of new employment opportunities and increased capital investment within the county.
Assist private and public sector organizations in efforts to secure necessary funding as well as clear required regulatory and permitting requirements for the development of infrastructure necessary for business retention, expansion, relocation, and attraction within the county.
Develop a local team of private and public individuals tasked to work projects that will result in the retention, expansion, or attraction of businesses to Jackson County.
Promote a positive image of Jackson County and the region for the purpose of job creation and capital investment.
Supervisory and Management Responsibility
As a new organization, there are no staff members to supervise; however, with the growth of the organization, it is expected supervision of staff members will be required in the future.
This position will be responsible for the hiring of future staff to fill positions approved by the board of directors.
Minimum Qualifications
Knowledge and level of competency commonly associated with the completion of a baccalaureate degree in a course of study demonstratively related to the position.
Experience sufficient to thoroughly understand the diverse needs of the county and the efforts necessary to successful grow the job and tax base of the county.
Possession of or an ability to readily obtain a valid driver's license issued by the State of Florida.
Registration in Employ Florida.