Gulf Power solar farm gets green light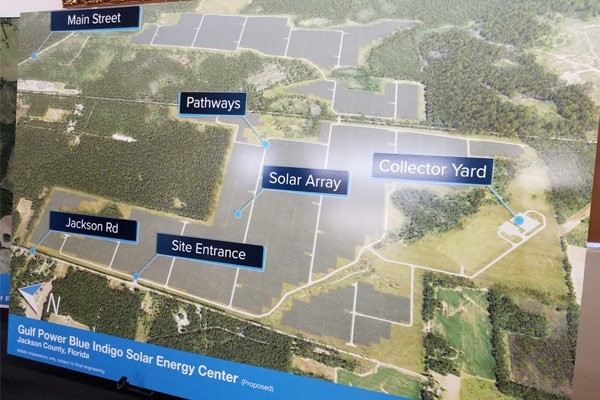 Jackson County Commissioners this week formally approved a development order authorizing Gulf Power's plan to build a solar farm near Jacob City.
The center would generate 74.5 megawatts of solar energy, enough to power the equivalent of 15,000 homes. The energy option reduces carbon emissions and can lower costs. Company officials say it would be like taking 12,000 cars off the road in terms of the emissions it would eliminate.
Posted April 29, 2019
---