The Jackson County Economic Development Committee (Jackson EDC) is standing ready to help you find your place here in Jackson County, Florida. Jackson EDC is the lead economic development organization in the County. The organization is focused to help with site selection, incentives, workforce recruitment, training, and whatever else you need to be successful here.
---
Contact us today:
Email [email protected] or Call (850) 633.4370
---
Greg Miller
Executive Director
[email protected]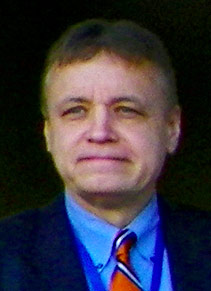 Before coming to Jackson County, Greg held a consulting position (2016-2018) that was a result of a funding collaboration from partners including the SBDC office at UW-Oshkosh, New North, Northeastern Wisconsin Regional Economic Partnership (NEWREP), Wisconsin Center for Manufacturing Productivity (WICMP) and the Greater Oshkosh Economic Development Corporation (GOEDC).
Greg mission there was to engage and encourage businesses to pursue international markets, and provide technical and marketing expertise to companies to strengthen NE Wisconsin's presence in the international marketplace.
This position led to a further collaboration with NEWREP (an 18-county regional economic development organization) and additional chambers from Oshkosh, Fond du Lac, and Appleton, WI joining forces to expand international markets for area businesses.
Greg has spent the last 19+ years working in both international trade and economic development, beginning in 1999 for Enterprise Florida as a Regional Manager (12 counties, including Jackson County). Greg was accountable for economic development partner outreach and activities, and client international trade service functions which included: export counseling, market information/research, trade leads (generation/distribution), trade missions and exhibitions.
During his tenure with Enterprise Florida, Greg encouraged nearly 100 small and midsize firms to pursue international markets for their products or services. These businesses tallied nearly $90 million in new or expected export sales through his efforts.
Following his Enterprise Florida work, Mr. Miller returned to his home state of Wisconsin (2006-2009) and worked for the State of Wisconsin's Department of Commerce performing business and international trade development that eventually led to a economic/business development consulting business working with a regional 18-county economic development organization in Northeast Wisconsin.
An opportunity to return to his economic development roots led him to the City of Moss Point, MS (2009-2013) as Economic Development Director.
Mr. Miller was also Economic Development Director for the counties of Ironton, MO and Geary, KS from (2013-2016).
Before a career in economic development, Mr. Miller held several senior management positions in business development, sales, and marketing for 20+ years working in medium sized manufacturing organizations. Mr. Miller holds a B.S. in Business Administration from the University of Wisconsin-Green Bay and a master's degree in Management from the United States Sports Academy in Daphne, AL.
Richard Williams
Executive Director, CareerSource Chipola, Opportunity Florida
Richard Williams has served as the Executive Director of CareerSource Chipola, a private sector driven policy and oversight organization designed to assist employers and employees in a five county area (Calhoun, Holmes, Jackson, Liberty and Washington), since 2003. He is responsible for working closely with local governments, economic development organizations, and private sector entities to help improve the business climate, and thus employment opportunities, in the region.
Prior to leading CareerSource Chipola, Mr. Williams was the first Executive Director for Opportunity Florida beginning in 2000. In May of 2016, CareerSource Chipola signed an agreement with Opportunity Florida, a ten-county regional economic development organization, to serve as the management organization for Opportunity Florida. CareerSource Chipola and Opportunity Florida are the first directly linked regional workforce board and regional economic development organization in Florida. Mr. Williams also serves as the Executive Director for Opportunity Florida. Williams has been honored as Past President of the Florida Workforce Development Association, The Toni Jennings Workforce Development Professional of the Year 2014, as a member of the First Class of the University of Florida Wedgeworth Leadership Institute for Agriculture and Natural Resources, and as a Florida State FFA Officer 1982-83. He is a graduate of Texas A&M University.